Dave Adler

Dave Adler joined the WGRQ team in July 2005. As he says, "time flies when you're having fun!" Not even a worldwide pandemic could keep him from waking up listeners every single morning as host of "Dave's Morning Show." After 45+ years in radio, from Wilmington Delaware to Washington DC, Dave is right where he wants to be, and he can't wait to talk to you and serve you some piping hot SuperHits in the morning!
Dave resides at "Adler Acres" with his wife Laura and dog Ben. They have three grown children.
Astrology Sign: Virgo
Paul Hayden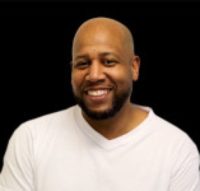 Born in The Bronx, New York, Paul was inspired to be a DJ by his older brother, who was a Disco DJ in New York in the 70's. Paul moved to Virginia in 1978 and is a 1984 graduate of Spotsylvania High School. After graduation, he attended the Columbia School of Broadcasting in Northern Virginia. From 1997-1998, he was a high-school football ASA sideline reporter for WGRX and the lead play-by-play announcer for high school basketball for WGRQ. He became the Production Director for Telemedia Broadcasting in 1999. Paul began doing traffic reports for The Morning Show with Dave Adler on Super Hits 95.9 WGRQ and The More in the Morning Show on Thunder 104.5 WGRX in 2009. In addition to delivering traffic reports, Paul voices "The Sports Shorts" for The Morning Show with Dave Adler on Super Hits 95.9 and "The Morning Sports Report" for The Morning Drive on Thunder 104.5.
He and his wife Sharon have been married for over two decades. They have two children, Paul Jr. (PJ) and Briana, and three grandchildren, Jakhi, Amora and Amaya. In his spare time, Paul operates Hayden's Cleaning Service and Simply Stumps Stump Grinding.
Astrology Sign: Gemini
Penny Wack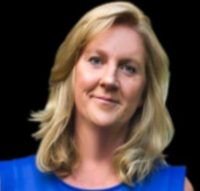 Penny grew up in Ashland, spent lots of time in the Northern Neck, but calls Fredericksburg home. Her familiar voice has delivered local news on the airwaves for the last three decades. She has shared tragic stories, triumphant victories, and had some laughs along the way. A radio veteran that, in her words, "is just getting started," she is grateful to be part of listeners' mornings.
Astrology Sign: Sagittarius